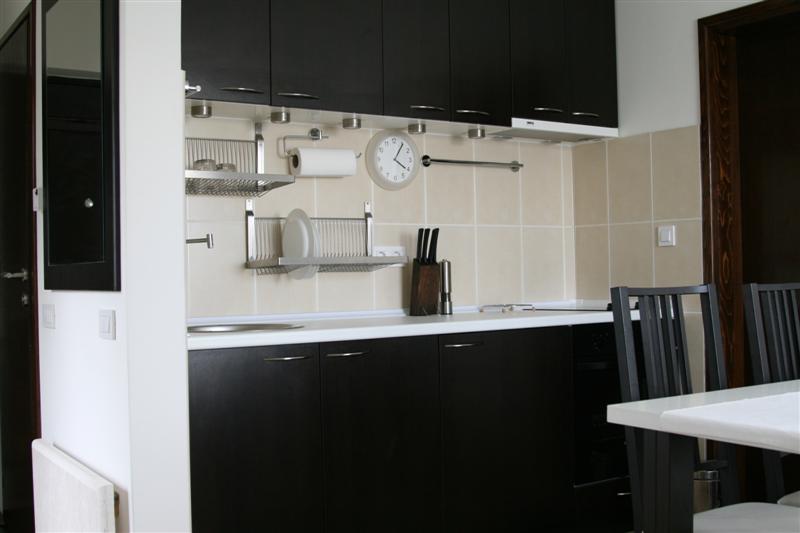 Open kitchen fitted into the alcove matches perfectly the rest of the interior design.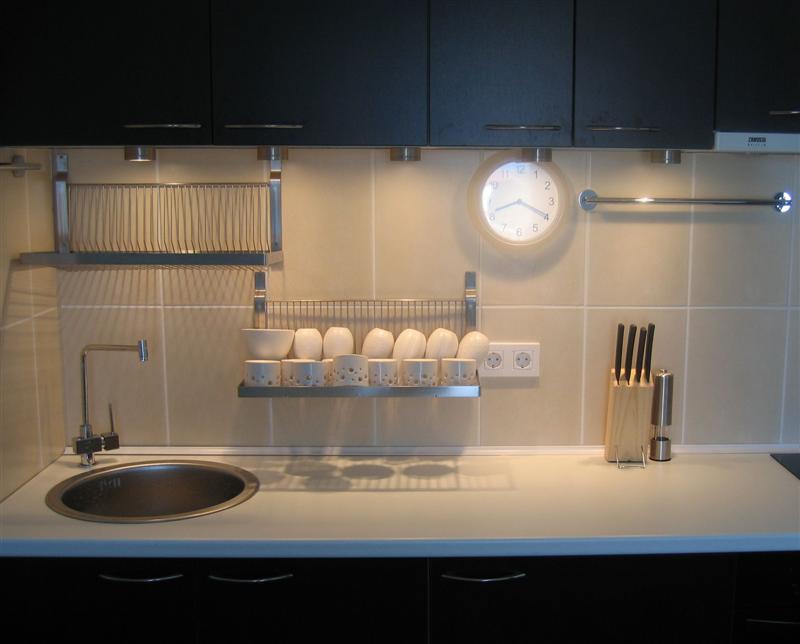 Large kitchen work space with ideal lay out of kitchen elements: sink to the left and the stove to the right. Wall-mounted stainless steel dish racks and other elements make it possible for the work area to remain free.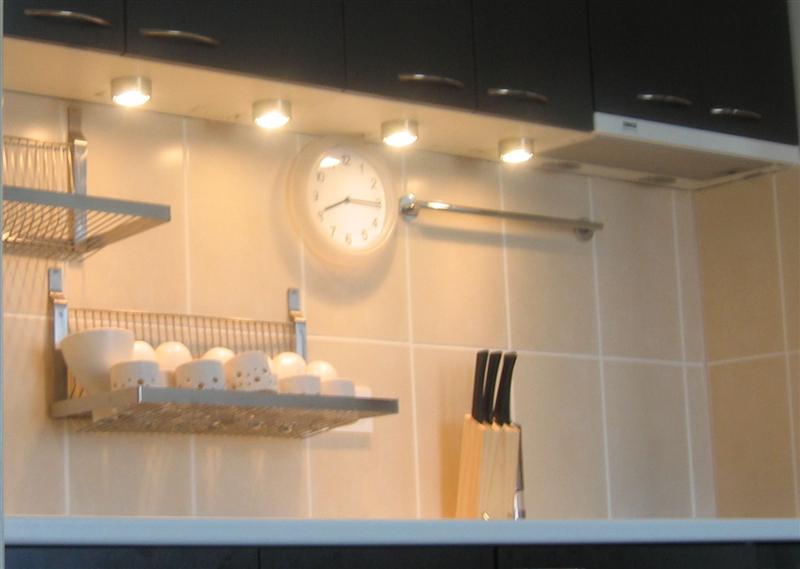 Perfect lighting and a clock in your visual range while cooking…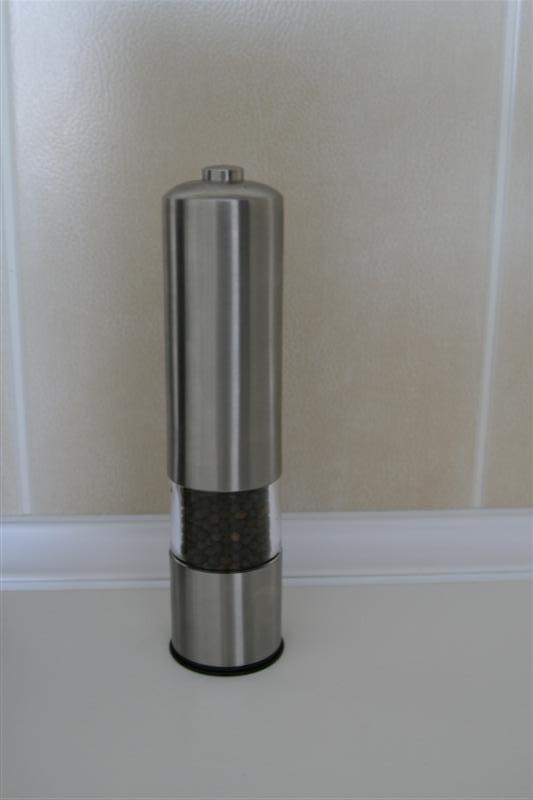 Electric pepper mill.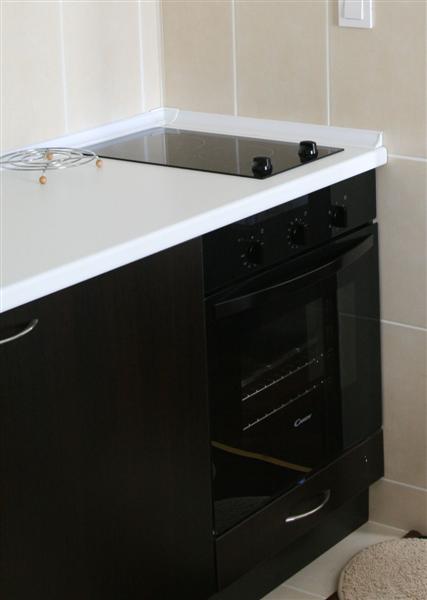 Gorenje two-burner ceramic cooktop, perfectly elegant and of simple design, and beneath it an almost-unnoticeable multifunction fan-assisted built-in Candy oven with a timer. To the left there is a built-in fridge.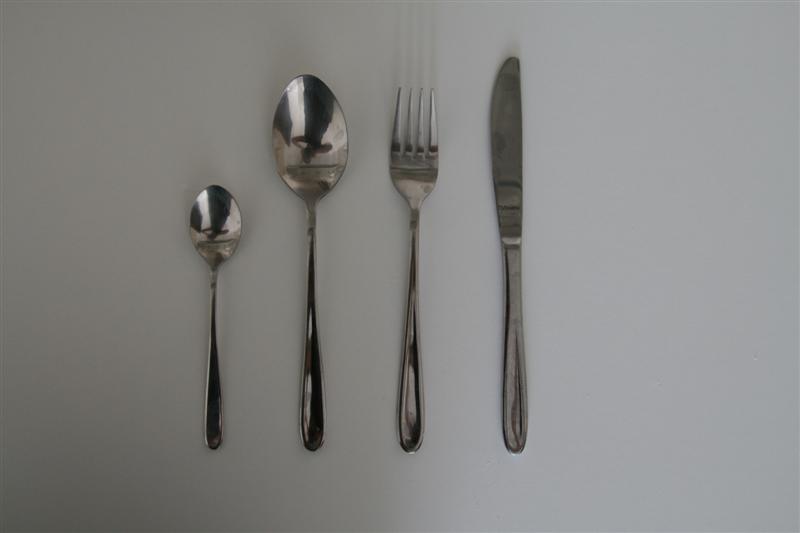 Elegant-looking cutlery of perfect ballance, weight and shape fits perfectly in the hand.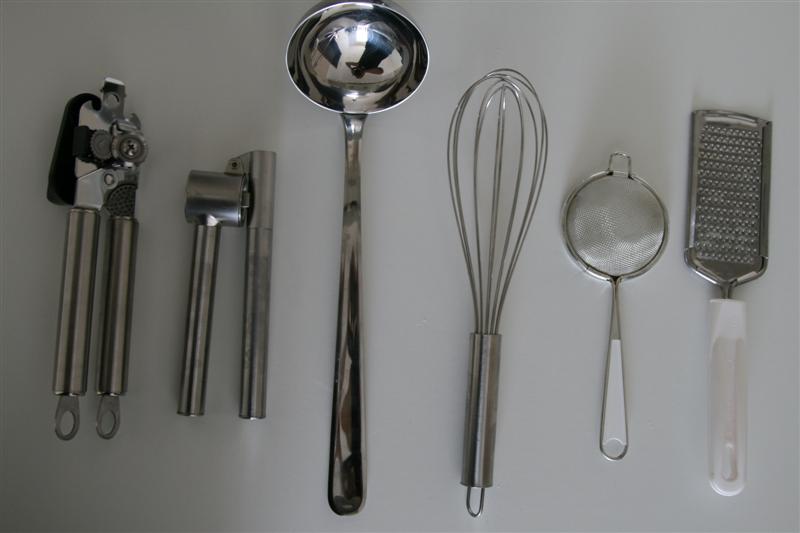 Can opener, garlic press, ladle, egg whisk, a small (and a large) sieve, zest grater (and box grater)…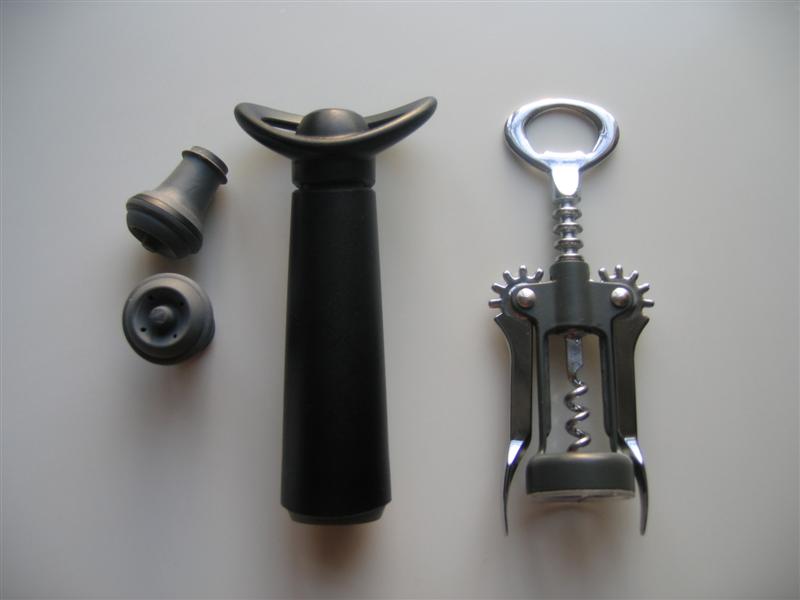 Winged corkscrew and, in case you do not finish the bottle, vacuum bottle stopper.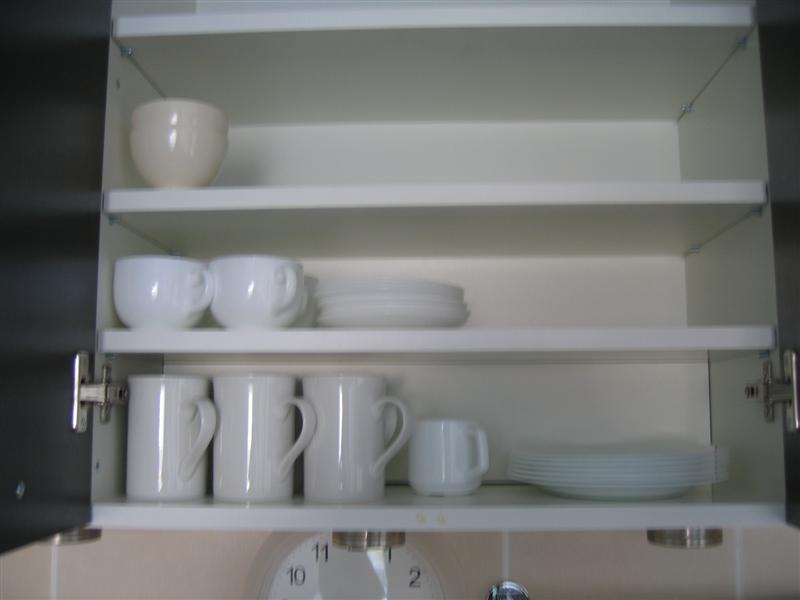 Double sets of water, vine and brandy glasses. Italian coffee mugs. Luminarc coffee cups, dining plates and bowls of thin white arcopal.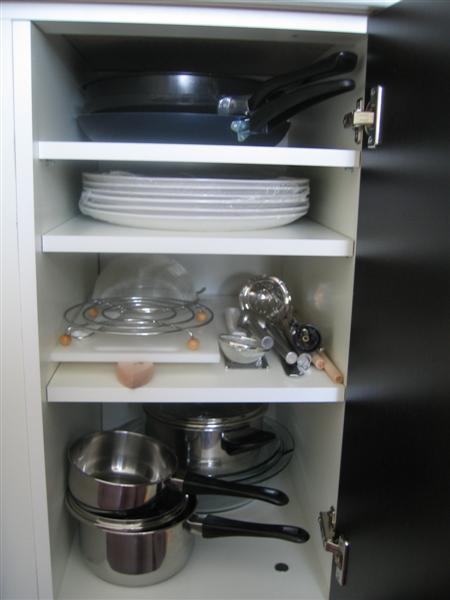 All the kitchen utensils: stainless steel casseroles with plastic handles and see-through lids with a hole to let the excess steam out; stainless steel pan and Teflon pans; large round oven tray; glass casserole; plastic and wooden chopping boards; potholder…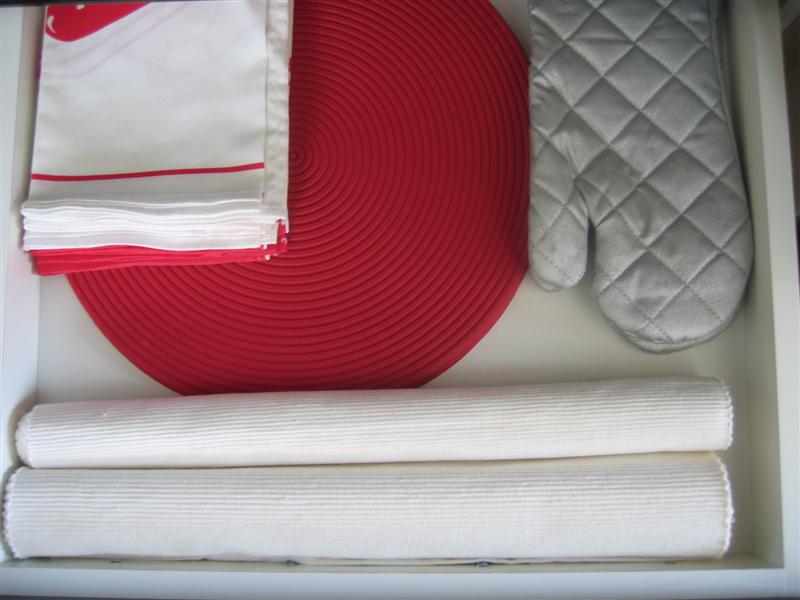 Kitchen clothes, oven glove, coasters and stands…